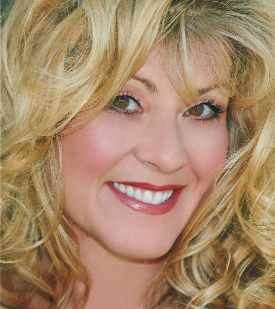 Diane Alexander
has achieved recognition as one of the major singing-actresses of her generation. Her reputation is one of bringing consistent musical and dramatic excellence to her leading roles in Opera, Operetta and Broadway and as a soloist with Symphony Orchestras, in Chamber Music and in recital to which she has achieved tremendous critical acclaim.
Diane was very fortunate early in her career to be chosen as a young artist to participate in the prestigious Tanglewood Music Festival and in San Francisco Opera's famed Merola Opera Program for two seasons. She subsequently toured with Western Opera Theater in over 100 performances as Violetta in "La Traviata" to which she gained critical acclaim.

At that point Diane was well on her way to creating a stellar reputation for which she is still known today. Her career was built on the roles that she is best known for, some of which include:


Hanna Glawari in eighteen different productions of "The Merry Widow" with Florentine Opera, New Orleans Opera, Arizona Opera, Michigan Opera Theater, Hawaii Opera Theater, Lyric Opera Kansas City, Chautauqua Opera and more.
"Soprano Diane Alexander was a gloriously expansive and glamorous Hanna Glawari, bewitching all the men on stage with her beauty, and delighting opera-goers with a splendidly clear voice that nailed every single top note without effort." ~ The Washington Times

Carlisle Floyd's Susannah and Curley's Wife in "Of Mice and Men" with Washington National Opera, Central City Opera, Florentine Opera, Nashville Opera, San Diego Opera, Utah Opera, Indianapolis Opera, Arizona Opera to name a few.
"...controlling her ample voice for maximum dramatic effect, Alexander conveys Susannah's disintegration scene-by-scene by means of vocal coloration, body language, facial expression, hairstyle and dress. It's the performance of a lifetime." ~ The Denver Post


"Diane Alexander played Curley's Wife sympathetically, laying bare her unmet needs. Her rich, full-bodied voice glided effortlessly through the difficult score and the drama stayed foremost." ~ Desert News (Salt Lake City)

Carlisle Floyd personally asked Diane to create the role of Mary Willis Tweedy in his new opera "Cold Sassy Tree" which was a World Premiere with Houston Grand Opera. A subsequent recording of the opera was released on Albany Records.
Other notable roles have included Musetta in "La Boheme", Massenet's Manon, her comic Lucille Ball-like Rosalinde in "Die Fledermaus" and Donna Elvira in "Don Giovanni", Nedda in "Pagliacci" , Bizet's innocent Leila and Micaela, Kathie in "The Student Prince", Marianne in "The New Moon" and Abigail in "The Crucible" to name a few.
In the Musical Theater realm, Diane's versatility as a singing actress caught the eye of Hal Prince, who cast her as Carlotta in San Francisco's "sit down" production of Andrew Lloyd Webber's, The Phantom of the Opera while Hawaii Opera Theater cast her as the beautiful Desiree in Sondheim's A Little Night Music.
After saying goodbye to some of her former ladies of opera, Diane is excited to welcome in a new era of heroines into her repertoire such as Puccini's Tosca, Manon Lescaut and Suor Angelica, Samuel Barber's Vanessa, Verdi's Alice Ford and Elvira in "Ernani" for example. Recent and upcoming performances include Donna Elvira in "Don Giovanni" with Shreveport Opera and Piedmont Opera. The World Premiere of "Alice" with San Diego's Art of Élan and Strings Music Festival in Steamboat Springs, Colorado. She returns to her native Rhode Island to appear in Chamber Music concerts with Music on the Hill RI and in 2013 will appear with Hawaii Opera Theater as Madame Lidoine in Poulenc's dramatic "Dialogues of the Carmelites."
Highly sought after to teach and mentor young rising stars as well as professionals, Diane has opened a voice studio to pass on her immense knowledge and experience as a singer, performer and lifetime performing artist. In this competitive world today, Diane encourages her students to create opportunities for themselves, as she did herself this year by Co-creating, writing and starring in La Divina, a group comprised of four gloriously versatile soprano's performing exclusively for Corporate and Private events nationally. Info at www.ladivinabella.com
Other notable achievements include New England Regional Finalist in the Metropolitan Opera Auditions, a five year Sullivan Foundation Career Grant, a Liederkranz Foundation Award, two-time Finalist in the McAllister Competition, Winner in the Bel Canto Opera Competition, Siena, Italy, the Willard Achievement Award and "Outstanding Alumna" from Rhode Island College.